[Japanese/English]


Access
Last updated: March 1, 2011.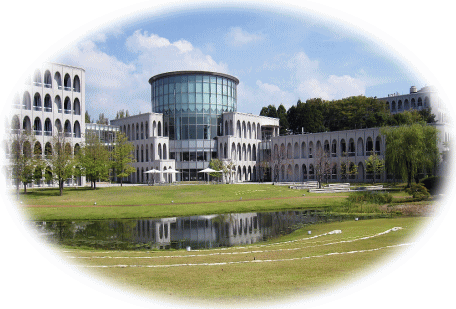 101 Tokodachi, Kaizu-cho, Toyota-shi, Aichi,
470-0393 Japan.

Hashimoto Laboratory
Dept. of Mechanics and Information Technology
School of Information Science and Technology
Chukyo University

To Print (pdf)

Chukyo university has two main campuses, in Yagoto(Nagoya) and Toyota.


To the Main Gate of Toyota Campus
By Train  3 routes available.
 The nearest station of the campus is Josui st. of Meitetsum or Kaizu st. of Aichi Kanjo Railway.
From Nagoya st.   (2 routes available.)
To Fushimi st. by Higashiyama line of subway → Change the train to Tsurumai line at Fushimi st. And get off the train at Akaike st. → Change the train to Toyota line of Meitetsu at Akaike st.Get off the train at Josui st. → Get on the free School Bus to the campus.[approx. 60min from Nagoya st. to Univ.]
To Kozoji st. by Chuo line of JR → Change the train to Aichi Kanjo railway at Kozoji st. Get off the train at Kaizu st. → Walk for 10min to the campus.
From Toyota-shi st.
From Shin-Toyota st.
Use Aichi Kanjo railway and Get off the train at Kaizu st. → Walk to the campus.
By Car
Use the Tomei highway, and get off at Nagoya IC, go to east on the Sanage Greenroad
Next, turn right at Yakusa IC, and turn left at Homicho Tsukahara.
Finally, when you turn left at Kaizu cho Teppou Hazama , you can find the main gate of the campus.
[approx. 40min from Nagoya IC]
※Parking space for guests is available. Please ask guard person in main gate.


---
Access to Univ.

Train

Meitetsu

Aichi Kanjo railway

Map

Route

---
From the Main Gate to the ISL
Hashimoto Lab. is on the 8th floor of Building No.18.
You can come here directly, or please call me with ext phone at reception of Building No.11.
It takes approx. 7min from the school busstop to my office.
For security reason, some doors may be locked in except for 9:00-17:00. If you feel some troubles, please contact me directly.
▲Top
---